10 years of Melbourne wine and food.
Wow! It's been 10 years we started right at the GFC'S peak. The world's markets were in free fall and big wineries were tightening the purse strings, and Kevin 07's reign was about to come to an abrupt end. People were craving service – whether from a company or from me, a retailer or a tradesperson. People wanted service and they weren't getting it – everything became automated and digital.
Fine Dining has died
Melbourne was awash with fine diners – Andrew McConnell had possibly not even tasted a lobster roll yet. Guy Grossi was then and still is the king of all things Italiano and Jaques Reymond was still at the helm of his eponymous dining room in Prahran. As a city we were in the midst of a Mexican wave of taquerias and Coronas – thankfully it subsided and left us with Mamasita, which Melbourne's dining scene would be incomplete without.
Coffees Third wave has arrived
Then we saw the second and third wave of coffee shops, albeit the Melbourne formula – they all looked the same with low hanging lights, whitewashed walls, smashed avocado and 17 other things on the menu that you didn't want to eat nor pronounce, so several coffees were the answer. It is Melbourne after all…coffee is in our blood, isn't it?Salvatore Malatesta and ST. Ali exploded.  Then it was warehouse coffee, small roasters attached to cafes…there was no boundaries coffee couldn't cross. Had and espresso Martini lately?  Out went Vittoria and Lavazza and in came small batch and St Ali, cold brew and Aeropress cafes. What a ride!
Wine Shop or Wine bar
Then came chalkboard bars and bottle shops. For a while, all I heard was "oh, it will be in the style of the City Wine Shop." I could have screamed. Granted, the City Wine Shop is where (and still is) everyone from our small industry would meet our colleagues and cohorts, but once you start taking this concept out of the city… it becomes more like and bar and less like a shop!There are some exceptions to the rule – Barkly Johnson in Yarraville, Toorak Cellars, Seddon Wine Shop, and Gertrude Street Enoteca, each have stood the test of time and we've seen many other suburban incarnations come and go in 10 years. People understand you really need to build a relationship with your local wino and support your independent retailers because they are the ones that are supporting the producers you want to drink.
Fast forward to now. Now we are in the grip of the "shared dining and plenty of lining" dining scene.
Fine dining is dying a slow death, with chefs like Shannon Bennett selling up and starting a burger chains, George Calombaris starting his souvlaki houses all over the city, where there's no bookings, a line out the door and where your dining experience means you pay, eat fast and leave, because someone is waiting in line for your spot.
Apparently, this is the new hospitality!
Then we get to the wine… We no longer drink Cabernet, we have to qualify the difference between wines from Orange and Orange wines nor can we find a big juicy buttery chardonnay, for love nor money. (I know, I know a lot of them fell over and the malolactic fermentation didn't allow them to age) but hey, we still loved drinkin' 'em. (send samples if you have one PO box 9408 South Yarra. Ha, ha )
Upon Vinified's inception, people were pulling out their cellars and installing home offices and now, 10 years later….guess what the thirst for knowledge is unprecedented and people are starting to collect again. People are installing cellars again, looking for advice and of course, our Victorian wine scene is well and truly thriving.
So much so we are hosting an all Victorian Secrets of Cellaring Workshop in August 2019 for the first time ever to celebrate all things Victorian. Two Cult wineries are joining us, including Mac Forbes Wines and Wild Duck Creek Estate. Follow the link to uncover the secrets: //www.vinifiedmelbourne.com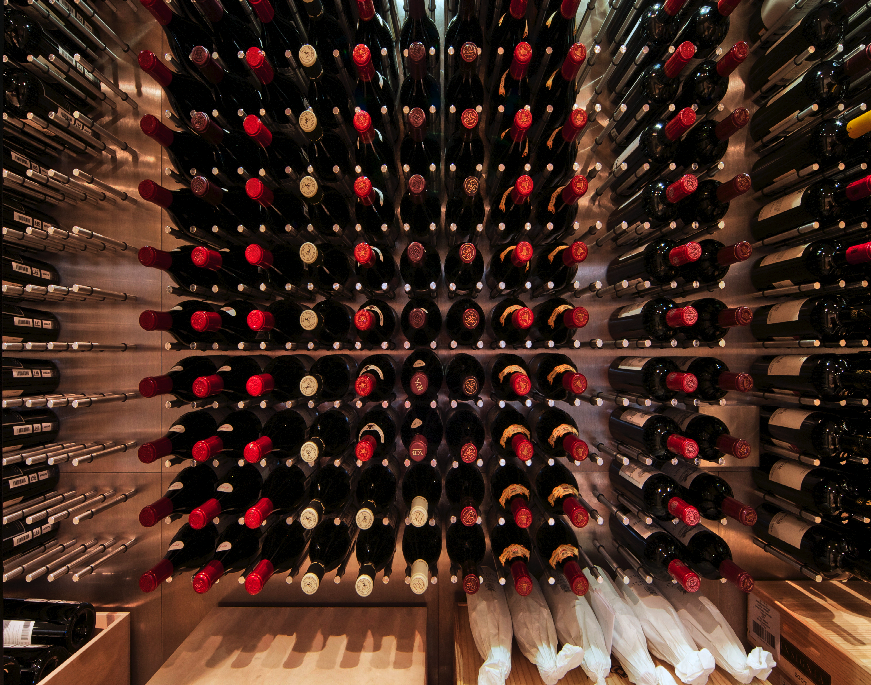 ---