Advanced Wine Course
In August 2020 Luke Campbell, founding Sommelier proudly launched the 'Vinified Wine Academy' online starting with the Advanced Wine Course. Campbell has the belief that there are many options for people who want to know about wine, (excluding industry focused WSET and CMS programs) but not a lot of options for people who want to learn about wine. Courses are designed and taught be Melbourne's leading Sommelier's. Utilising the skills of those who would ordinarily be treading the boards at establishments like Ezard, Vue du Monde and the like. You can read about the other presenting Sommeliers' Ben Skipper and Jackson Watson.
The Advanced Wine Course is taught from within the industry, by actual sommelier's. The four-week course is designed for those who have discovered the wines they like in a basic course and want to 'level up' their skills. In addition to CMS and WSET qualified Sommelier's mentoring you, special guest winemakers and presenters are also invited in to present via Zoom sporadically over the journey. Several modules are covered throughout the course;
How to taste like a Pro
Compare and Contrast: Old World – New World
Fermentation: The Winemakers Hand
Find your Palate: Structure and Texture
The Art of Champagne and The Aged Wine Argument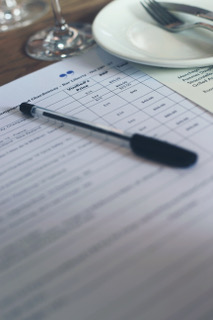 Courses are run monthly,  (August SOLD OUT in under a week) Join the Vinified team in an online forum,  two hours per week. Learn correct wine terminology, understand label information, appellation concepts as well as food and wine pairing theories. Acquire knowledge and experience direct form industry professionals all in the comfort of your own space. This Advance Wine Course will open your mind to wines not just your eyes. Join us and unlock the keys to your wine journey.
Participants packs include 2 Gabriel stems, 8 half bottles ~ 2 wines per week, a tasting grid and guide and course notes, all ready for course commencement.   Investment; $199
To speak to any of our mentors or course participants, please contact ben@vinified.com.au for questions or book online via our shop www.vinified.com.au Courses are available nationally now. New DATES RELEASED each month.
Join us on a totally independent and online journey!!   (BOOKING INFO and FAQ'S HERE)
"Second night of wine tasting and im loving it….I now even know old world from new world wines, and I started using words like sophisticated and Balanced Thank you". Anon
---