Drinking differently | Welcome to 2019
This month, we're thinking about drinking differently.
Don't know your Nero D' Avola from your Nebbiolo or not sure about Pinot Blanc? We're excited to bring you our first event for 2019. Join us for our Alternate Varieties Lunch on Saturday Feb 2nd and explore varieties from Southern France, parts of Italy and Spain.
Held at one of Melbourne's favourites – Uncle on Collins St, we're celebrating East meets the rest. It's not only beers or lagers that suit Asian food – wine is a great option too.
Enjoy dishes that are beautifully aromatic – they'll often command perfumed wines to match. Join Luke for lunch and explore aromatic wines ranging from white, rose to red that match perfectly with the Vietnamese food (with both French and Chinese influences).
At $79 it's a great way to casually ease into your wine imbibing for 2019.
EVENT DETAILS
WHEN: Saturday, 2nd March, 12:30pm-3pm This events has passed but find more events here
WHERE: Uncle Restaurant – 15 Collins St, Melbourne VIC 3000
TICKETS: //www.vinifiedmelbourne.com/events/
Now, let's talk wine.
Although Australia's wine industry has been built on the back of Shiraz and Chardonnay, at present, there are more than 100 commercially planted grape varieties in Australia – so really, we are just scratching the surface.
There has been a recent surge in interest in the so-called 'alternative varieties' and styles – the two major drivers are consumer knowledge and a thirst for it (and maybe a small thing call climate change).
According to Wine Australia…there's also a commercial imperative. In the '80s and '90s, Australian Chardonnay and Shiraz were the breath of fresh air that the doctor ordered. Now, in a global market with wine producing nations ranging from Argentina to Zimbabwe, "Australia needs to find another USP and unusual, high-quality new wines are just the thing to inspire a new generation of wine lovers."
We are all looking for something softer in the warmer months and some of us even enjoy a red. Did you know you can chill a red? Don't rule out red just based on temperature…Drinking red wines slightly chilled can be a great alternative to crisp whites or rosés during the summer months. In any case it's important to stop reds getting too warm. Think about the lighter styles with good crunchy fruit and little tannin, like Grenache, Dolcetto, Gamay (a.k.a Beaujolais) Tempranillo, or a Nero d Avola.
Every now and then you get bored of drinking the same thing and you look for new flavours or different styles to get excited about. Why not explore a whole new world of wine with some exciting alternative varieties and styles… look out for Roussanne, Fiano, Vermentino, Pinot Gris ( we might have discovered this one) Gruner Veltliner, Barbera  Montepulciano, Gamay or Nero d'Avola.
Other Varieties to look out for
A bit on alternates from around the world and where they come from:
Southern Italy: Fiano (White), Nero D'Avola, Sagrantino, and Aglianico.

Central and Northern Italy: Vermentino (White) Sangiovese, Barbera and Nebbiolo.

Spain: Godello (White) Tempranillo and Monastrell.

Southern France: Grenache, Marsanne (White), Roussanne (White) and Viognier (White)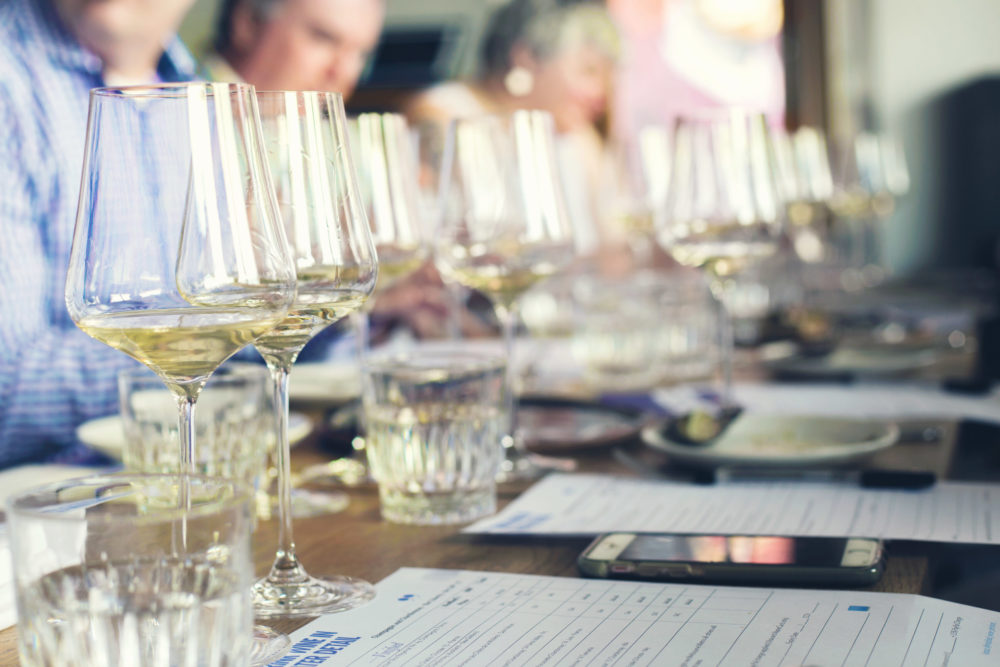 We know Melbourne is notorious for food and beverage trends…turmeric lattes, Nutella cocktails and more. Here are the trends we expect to emerge in 2019:
Sherry cocktails – yes Sherry is here and not just in your grandma's fridge, try it!

Chilled reds – as above, you might've already discovered this one!

Canned wines – yes canned wines…While Americans embraced the idea years ago, it's taken longer for the concept of canned wine to catch fire in here in Australia. Not least because of the snobbery surrounding drinking wine out of anything other than a 75cl glass bottle. But the world is changing, minds are broadening and wine packaging is evolving.
---