Summer and Rose – Why it works so well
Anyone who has visited the Mediterranean in Summer knows there is not really anything quite like a chilled glass of rose by the beach, with a plate of fresh seafood. If there was something we would rather be doing right now, that is it!!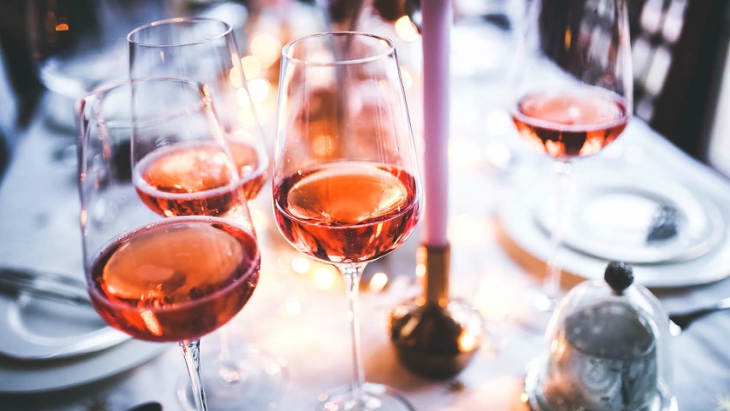 Here in Australia we tend to only really lust after rose style wines in Summer. The heat and sultry conditions lending themselves well to pretending we are in coastal Europe!! Thankfully our winemaking style has moved away from those rich sickly fruit bomb style.  Now the pithy chalky citrus wines of Southern France are heralded.  The recent fashion is tabout making lean, nervy dry rose wines. These are more akin to the Provencal style form the South East of France where many would argue the best examples of these are born. A few favourites easy to roll off and hard to ignore. Domaine Tempier, Pibranon, Whispering Angel, Chateau Simone or Domaine Gueissard to name a few.
Different Grapes Different Flavour?
Does the grape make a large difference to the final product? It depends – most often the best examples of these are made in two varying ways. A light crush of the grapes to extract a little colour and pigmentation from the skin then straight to the fermentation style which preserves the fresh and bright Summer flavours on the palate and may be a little more typical of the variety on the nose than taste. The second is called Saignée ("sohn-yay")  in French. Here the grapes are crushed and start to extract colour and the juice is bleed or drained from just under the cap.  This produces a little rose and the balance left to make its way towards a full red wine. This method often creates slightly bolder,  more savoury flavours and structure.
Does Skin Contact make a difference?
With the usual small contact on the skins the structure of the palate is slightly diminished. This means accessibility when it comes to matching to an array of flavours on the plate. The obvious match is fresh seafood. Its its salty, creamy and fresh flavour and texture is just the perfect foil for a cool glass of pink. Nothing gets in the way and the wines clean up the mouth with their vibrant acidity. Check out our current wine offers – HERE
---