Ten Top wines to put in your cellar and why.
Over the years the wines I cellar have developed a certain commonality. Whether that be the tilled earth of Central Spain, The 'Norsca' 'fresh flavours of the Huon Valley or the sunshine in the glass of a Hunter Semillon. Once poured they all deliver this sense of place. As a rule wines genuinely have to excite me on first impression for them to get a guernsey into my cellar (no second chances). "So many wines, Never drink a bad one: Len Evans".  However the real test of the wine comes in the 'difficult vintages, this is when you really see what the site throws up. You also find out, if all of the work the winemaker has done in the vineyard has paid off.  Because although its been a challenging year… the wine is 'STONKING' in the glass and that's what counts!
Here are ten wines I faithfully put in my cellar and why,
White Wines
Thomas Wines 'Braemore' Semillon, 2017 Hunter Valley – New South Wales. If you have got a cellar you are always looking for whites to put in it. Semillon, moreover the Braemore vineyard (sandy alluvial site) is the quintessential example that belongs in your cellar. Its hallmark characters are lemon curd, kaffir lime and tangy blood orange in some vintages. It just satisfies year in year out; in its youth it's so crisp and cleansing. As it comes of age it fills out becoming all buttered toast and honey-suckle with this unique vanilla note. Cellar 15yrs  RRP$32
McHenry Hohnen Calgardup Brook Vineyard Chardonnay, 2015 Margaret River – Western Australia. Margaret River Chardonnay possessesworld-beating value at the minute. Chardonnay is back; and yes it belongs in your cellar! This is complex, with crushed nuts and saline notes (sometimes found in Chablis) on the nose and lemon meringue and nectarines fill the palate. It's Cherry ripe from about 4 years of age. "I heart Chardonnay" Cellar 5 – 7years RRP$ $60
Mac Forbes Riesling (Any of the RS' styles) Strathobogie Ranges– Victoria.  There is a Riesling revolution happening in Australia and Mac is leading the charge, He spent time in Austria crafting his love of the variety and it shows in his annual release of 'Gold Label' off dry (RS) Rieslings from the Strathbogie Ranges. There are usually 2, 3 levels (RS19 – 2017 + RS28 – 2017)Generallythese styles are restrained and grapey, but they can throw up ginger biscuit, green apple skin and fresh cut lemongrass, They are so versatile with food in their youth and as they evolve in the cellar the fruit becomes the narrative, a choose your own adventure story. Viva the revolution I say!! Cellar 7-10yrs RRP$35
Red Wines
Stonyridge Vineyard Larose Cabernet Sauvignon,  2014 Waiheke Island – New Zealand. Waiheke's long-time hero is a stellar addition to my long term cellaring and Bordeaux style red featuring Cabernet Sauvignon, Petit Verdot, Malbec, Merlot and Cabernet Francfrom the small island of Auckland. This is always elegant, yet powerful tannins wrap a fistful of fruits. Sit back and relax with this wine it will deliver with time.Cellar 15yrs  RRP$120
Wild Duck Creek 'Yellow Hammer Hill' Shiraz/Malbec Blend,  2015 Heathcote – Victoria. This wine just keeps on giving, it wouldn't usually be considered the greatest cellaring prospect however, it should be. I love it with 3 – 4 years of age. It's succulent and juicy and just delivers all of these cola and chocolate notes that I love, and lets face it you have too drink something while everything else is maturing. Cellar 7yrs+  RRP$32
Telmo Rodríguez Castilla y León "Pegaso" Barrancos de Pizarra Old vine Garnacha, – Central Spain. Grenache is and underrated cellar prospect, this wine comes off vineyard that's quartz flecked and is 1200metres above sea level. It starts out as a brute filled with Graphite characters and tobacco notes but evolves into a beautiful melange of meatiness and black cherries. Cellar 8 – 12years RRP$55
Lakes Folly Cabernets' 2016 Hunter Valley – New South Wales.  Australia's second most collected wine, Lakes Folly is one of the mythical creatures of Australia' wine landscape. The wines are rare and regularly sell out. Often deep in colour, with a minimum of 5 years of age, they begin displaying hallmark characters of lifted red currants and cigar box. But what makes this wine a standout cellar prospect for me is the core of fruit sweetness and a long stylish finish. Cellar 12 – 15yrs RRP$80
Paradigm Hill 'Lami Sage' Pinot Noir 2016 Mornington Peninsula – Victoria . Lets face it; we can no longer afford to collect Burgundy with prices on the rise and yields on the decline so we look for styles closer to home.  From one of the unsung heroes of the Victorian Peninsula this producer oozes respect for the site and in every glass you can taste the vineyard. A violet perfume with a bounty of berry fruits and unrivalled density in the mid palate. Punctuated by sophisticated, oak tinged finish. Cellar 7 – 10yrs RRP$65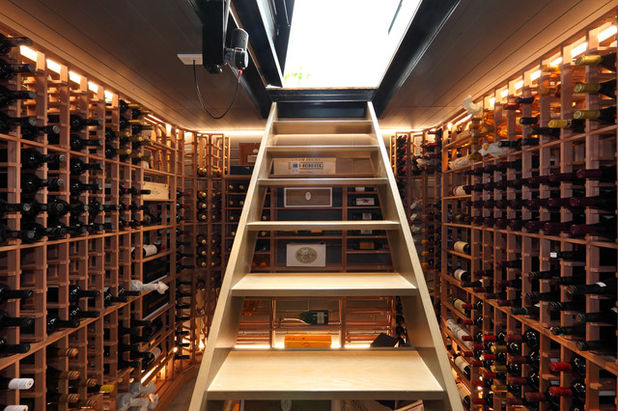 Home Hill Estate – Pinot Noir, 2016 Huon Valley – Tasmania. Love it or hate it everyone needs Pinot in his or her cellar, because as your palate changes we begin reaching for something softer.  Pinot is that. This wine is truly special, from about 50 mins south of Hobart in the spectacular Huon Valley. It is a blackberry and savoury example of southern Tasmanian Pinot Noir. It always bats way above its $$ bracket every year, think cut plum and a generous palate that starts this crunchy blood plum window and works through into in the black olive character and cherry pip note, alongside subtle tannins. Cellar 5-7yrs RRP$40
Roger Sabon Lirac, GMS Blend, Lirac, 2015 Southern Rhone Valley – France. From the famed Chateaunuef producer, this cheeky Grenache fuelled number is a delight. Its fresh as, laden with red fruits,  forest floor and between about 3-5 years it shows cut herbs;  lavender and thyme and yes its an earlier drinking wine. All too often with fill our cellars with long term cellaring prospects and when you go to the cellar there is noting ready to drink. This is always ready to drink.  Cellar 5 yrs RRP$35
A good cellar will be diverse and always have wines reaching maturity, Want to discover the Secrets of Cellaring? Click Here. Happiness is a working cellar.
[cm_ajax_subscribe id=5]
---