When to drink my wine?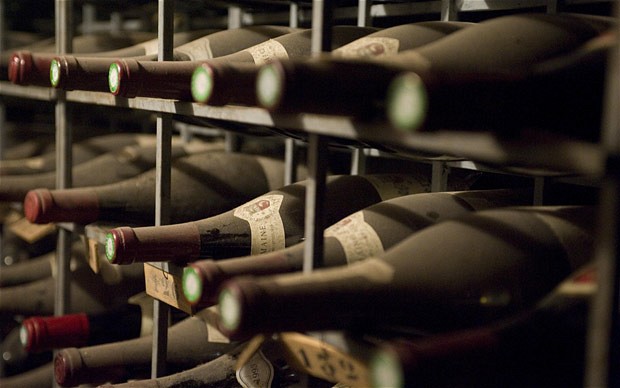 To cellar or drink now? That is the question!
We always get asked, when do I drink my wine?
There really is no definitive answer as every person's palate is different.
Do all wines age….
An overwhelming majority of wines purchased today are consumed later that day often with lunch or dinner. As a result of consumers behaviour, winemakers are producing more styles of wines that can be enjoyed young and are not making as many age-worthy wines. Only when fruit is of highest quality with the ability to develop nicely over time spent in a cellar. Some producers will put a "when to drink" range on the back label below the tasting description. Some will be a rather conservative estimate for example 2020-2025. Provided the wine is stored correctly, cool temperature & minimal light exposure is key, they can last for longer.Even expensive wines might not be age-worthy. White and sparkling wines should be consumed within 1 or 2 years of the vintage, the exception to this would be Riesling, Semillon, Marsanne, chardonnay & vintage sparkling.
"Having a glass of an aged Hunter Valley Semillon or a glass of an aged Tahbilk Marsanne is one of life's great joys! "
If a wine is age worthy it needs to have a few things in balance, look for solid representations of fruit, acidity, tannin & balance.
In red wines, good levels of acidity and tannin are important, as these are what are going to hold your wine together over time & give it structure. In white wines, it's about quality of fruit & acidity that will allow it to develop over time from, for example, crunchy stone fruit to a more secondary palate of dried fruits. People speak of ageing wines often and that's why wine collectors come to believe there are several age-worthy vintages available in the market. That's simply not true as only around 1% of the wines available now are age-worthy. The biggest myth in wine BUSTED!!
How do you know is a wine will age?
If you taste a wine while its young, think it has the potential to get better with age & it meets the criteria of good quality fruit/acidity/tannin/structure, buy a bottle or 3,4's or 6's depending on your budget & leave it be in your cellar & see if it will get better with age.
If you want to learn more tips like this check out our next "Secrets of Cellaring" workshop on 18th August at QT Melbourne.
---